Christopher Benton
Client Director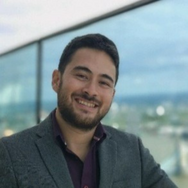 Chris is a Client Director in the London office of Duke Corporate Education. He works with both client and internal teams to co-create customised leadership solutions. He is responsible for delivering outstanding design work, managing the client relationship and role modelling operational excellence when delivering programmes. At Duke CE, Chris works with senior clients in a range of sectors, including pharma, financial services, and advertising, to deliver innovative and impactful leadership education and transformation programmes.
Prior to joining Duke CE, Chris worked with an Executive Education provider to create and deliver face to face courses in the UK for a global client base. Additionally, Chris has a strong background in Business Psychology and leverages his coaching and facilitation experience to support his collaborations with Duke CE's world-leading educator network. Chris has also guest lectured on applications of Business Psychology to postgraduate students at universities in the UK, Indonesia and Russia.
In his previous career, developing and delivering psychometrics, Chris gained an appreciation for the value of individual differences, building rapport and embracing paradox. At Duke CE he harnesses that approach to create engaging modules and learning journeys that are tailored to suit organisational and participant needs.
Chris studied at the University of Warwick where he gained a BA in Philosophy. He is currently completing a Master's in Business Psychology at the Higher School of Economics in Moscow.
Contact Information
mobile: +44 (0)7850 297809
email
Duke Corporate Education
2nd Floor
10 Fetter Lane
London EC4A 1BR
UK